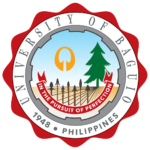 Attentively training students and enabling their learning via an enriched curriculum centered on science, mathematics, research, and robotics. UB's Science High School ensures a well-rounded learning experience while elevating academic excellence without sacrificing other aspects of a student's growth.
The UB Science High School educates individuals to be empowered 21st century citizens in the global community.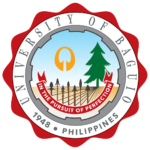 The pleasant academic culture of the UB Science High School aims to produce a graduate who:
exemplifies academic excellence emphasizing on critical thinking and effective communication;
pursues a career to be a productive member of the society;
values human dignity and respects human rights;
generates scientific researches for personal and community development;
advocates sustainable outreach programs for the community and the environment; and
manifests the attributes of a dynamic and responsible leader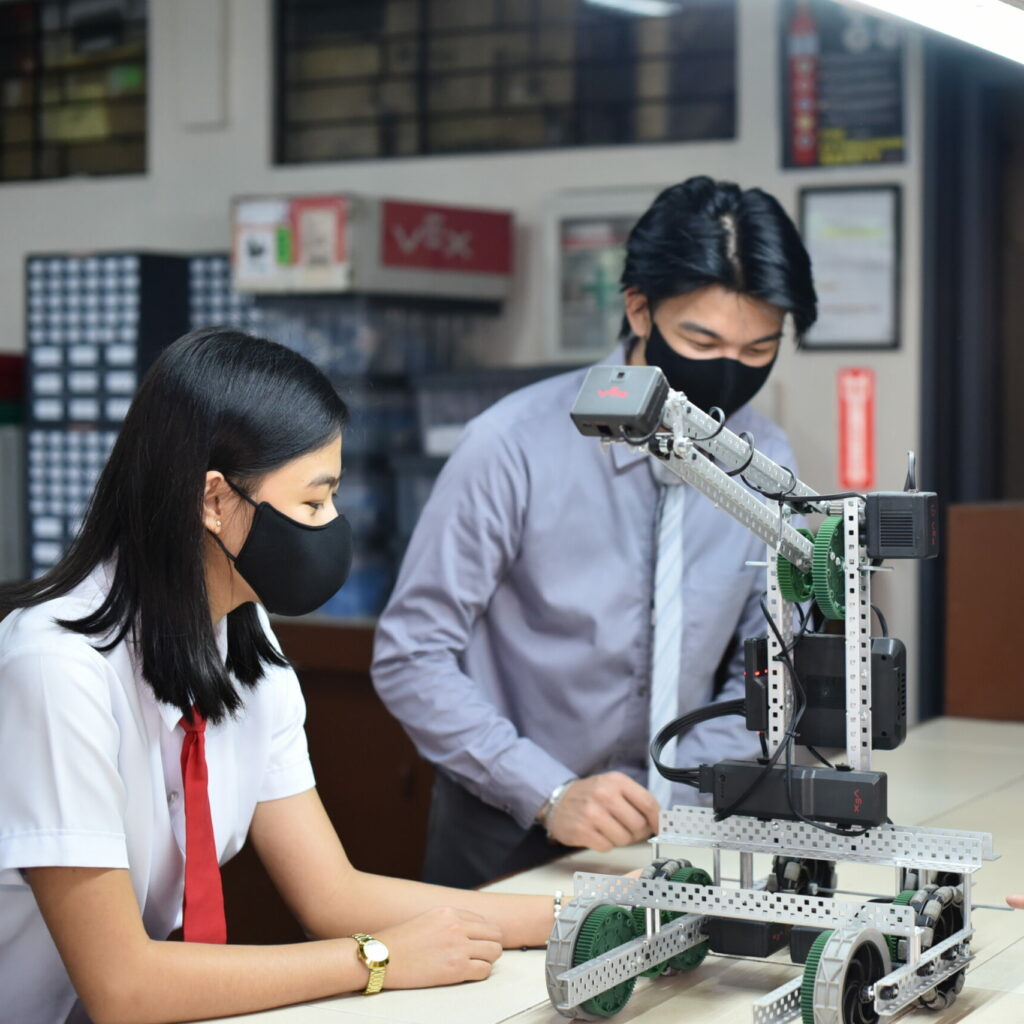 The University of Baguio Science High School aims to realize program objectives set about by the Department of Education through a heightened curriculum in science, mathematics, research and robotics from grades 7-12. Aligned with the Science, Technology and Engineering Program of DepEd via Order 46, s.2012, our students are able to grow confidently as they learn throughout their stay.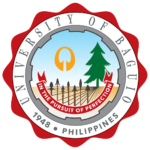 Program Educational Objectives
Three to five years after graduation from Grade 12, the alumni are expected to:
demonstrate impressive communicative competence in both oral and written forms;
demonstrate commendable abilities and performance as they actively engage in research,
academic and non-academic events and activities;
be responsible and service-oriented school leaders in the tertiary education, and in their respective
communities;
be exemplars of well-disciplined and good-mannered students of tertiary education;
be actively involved in school and community programs and activities that are geared toward the
promotion of cultural identity, wellness and lifelong fitness, and the preservation of life.
Program Outcomes
A UB Senior High School graduate should be able to:
demonstrate communicative competence in both oral and written forms.
think critically and creatively in life situations
perform civic duties
make informed and values-based decisions
use resources sustainably
participate actively in artistic and cultural activities and in the promotion of wellness and lifelong fitness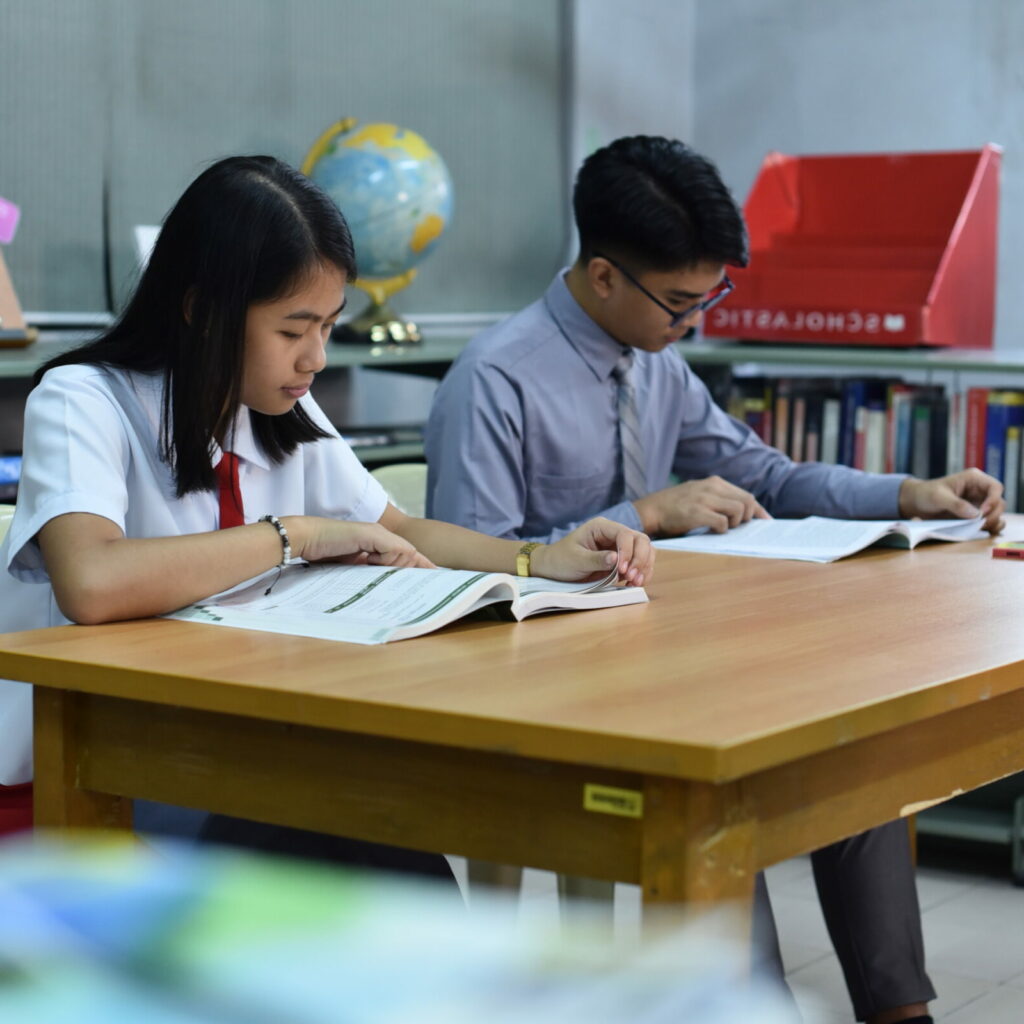 Promoting academic excellence among students is a key aspect in the Science High School and enriched through critical thinking and effective communication skills. These skills enhanced further via a variety of real-life activities, projects, presentations, exhibits, and student performances.
UB Science High School also actively engages in different in and off campus activities that helps further develop student leadership formation, collaboration and creativity such as Buwan ng Wika, Anima-Angelorum & Bukluran, Great Minds Meet, World Solidarity, Literary-Musical, Entrep Day, YDT Sports Fest, Survival Camp, Immersion Camp, Outreach and the like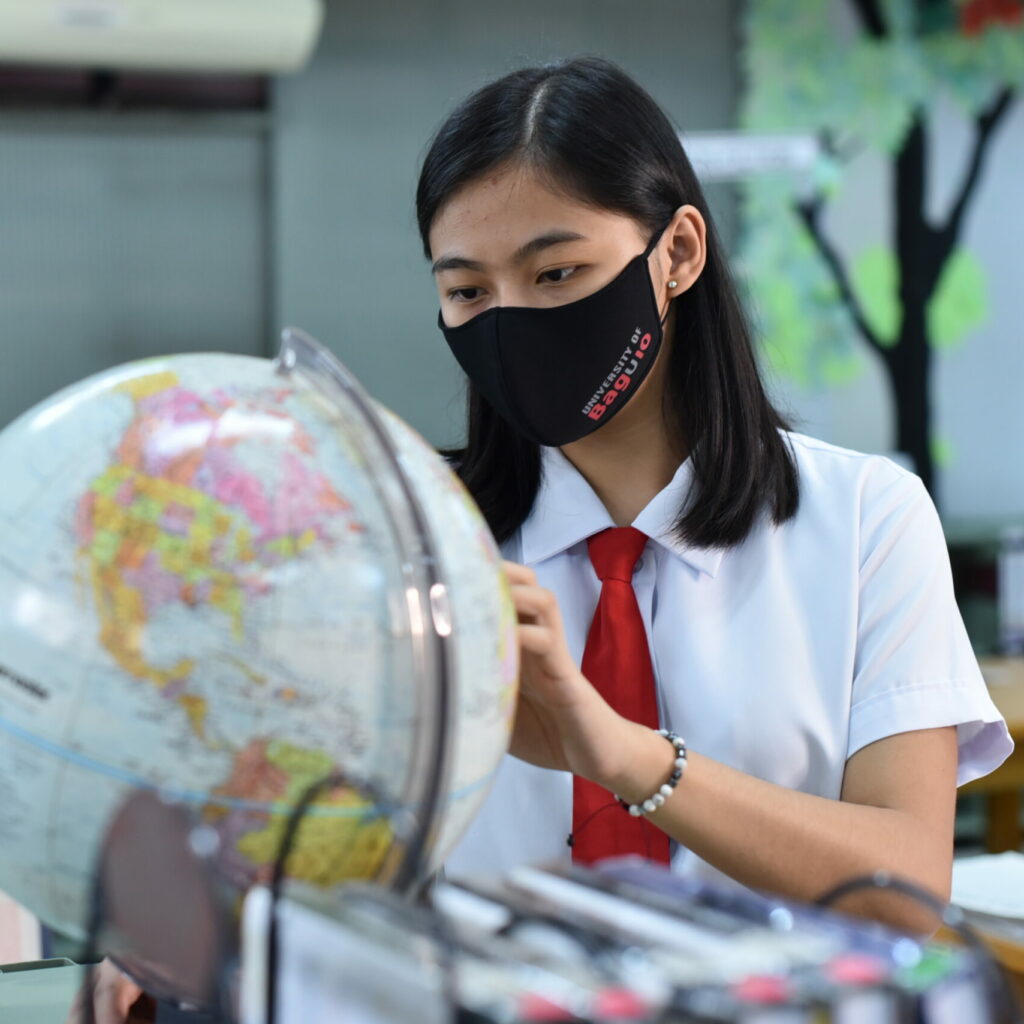 Research is a valuable tool in the actualization of the University of Baguio's vision "in pursuit of perfection".
Research is one of UB Science High School's core subjects. Introduced from the moment students enter grade 7, research is developed gradually as they progress through their education. Curriculum mapping is done to ensure that a student's capability to conduct research is reinforced. A different focus is done per grade level to ensure proper learning of the research process and develop different sets of skills.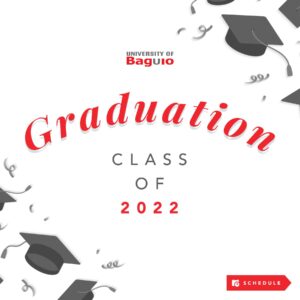 News & Updates
University of Baguio celebrates the graduates of its basic education for May 2022
Read More »
Three to five years after graduation from Grade 12, the alumni are expected to: Demonstrate impressive communicative competence in both oral and written forms;Demonstrate commendable
Read More »